Why Constructing a Home is a Better Option than Renting
29-Jun-2021 | Home Construction Loan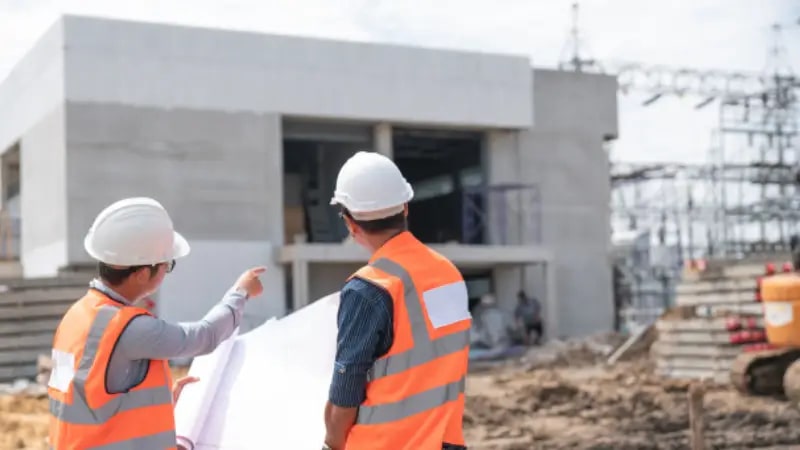 The satisfaction and comfort that one derives in living in one's own house as compared to staying in rented accommodation are immense. In fact, there are instances of people, who, tired of shelling out monthly rents, apply for home construction loan to build their own houses. Some maintain that staying in a rented accommodation costs less, while some say that having one's own house is the best way forward as one can live with freedom and without having to worry about paying monthly rent.
Rent keeps on increasing and the rented house always has a threat of vacating.
Owning a home is the dream of every person, the only fly in the ointment being the fact that the sky-rocketing property prices in the recent past have made people take the easy way out of staying in rented accommodation, rather than buying a house. However, if you have decided to stay put in the city of your choice and want to have a dream house of your own, apply for house construction loan. At the same time, make sure you have the necessary funds for the down payment and stable future cash flows.
There is no denying the fact that having your own home gives you that rare sense of security and happiness which staying in a rented accommodation can't. Buying a house with a loan makes things easier as you mentally prepare yourself to pay the EMI over the long term. After your EMI is over, you can breathe easy knowing that you don't have to pay any further money on your housing loan.
Experts are of the opinion that the best period of buying a house is at a young age; maybe, just after settling down in a secure job, or sort of settled in a business-owned or parental business because one doesn't have to worry about the financial part. Managing the EMIs initially may be difficult, but after, say, five to ten years, when income goes up, it would be fairly easy to pay monthly EMIs. Moreover, there is a corresponding rise in property prices with each passing year.
Those who happen to occupy a rented accommodation, count their blessings once the landlord extends the tenure of their stay through a legal agreement. But not all are lucky in this respect. It all depends on the whims and wishes of the landlords. Moreover, the rising rental prices cause anxiety among those who are not in a position to buy their own homes. However, there is good news for those in a mood to buy their new homes thanks to the availability of lower interest rates and the government subsidy for first-time buyers of affordable homes.
Owning a house gives you the additional advantage of getting extra income through rentals or from paying guests. Those who happen to pay monthly rents in rented accommodation may find the expenses cheaper in the short run as compared to the EMI, but in the long run, you actually end up paying more. Needless to mention, there is no way you can recover the cost of your rent. As a homeowner, you can easily mortgage the property but a tenant cannot mortgage a rental property.
Buying a house is a smart idea for many as there are tax benefits on the principal amount, the interest one pays, in addition to some more benefits that can accrue to you if you are a first-time buyer. There is no doubt that home construction loans are a unique way to reduce tax and own the house of your choice.
One more advantage of owning a home is that it frees you from the annoying ritual of monthly rent payment because your mortgage payment each month turns out to be your investment for your own secure future. You can pay as much or as little as you like by going for a payment schedule that suits you from many mortgage options. Needless to say, a day will come when your house might be worth more than you paid for it. So, always work toward having your own house which is a golden goose for your future.
For construction cases, in fact area of construction can also be restricted to suit our cash flows and as the cash flows increase over a period, he can extend the house.
Comments: