Step-by-Step Guide to Home Loans in India
18-Aug-2023 | Home Loan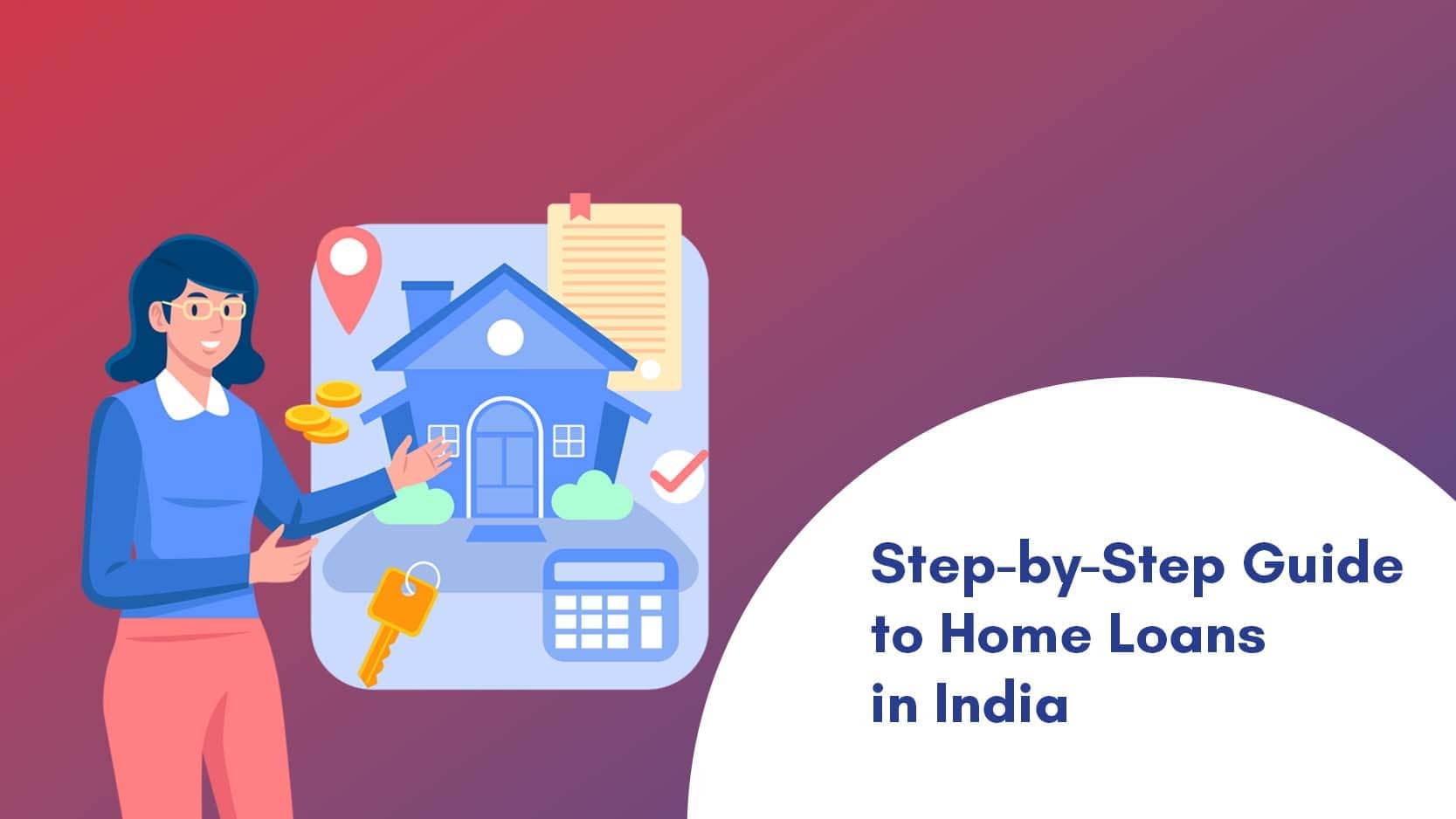 Purchasing a home is a significant milestone, and for many, it is a lifelong dream. In a country as diverse and dynamic as India, where the real estate market is bustling with opportunities, owning a home can often feel like a distant goal. Fortunately, home loans provide a financial lifeline that can turn this dream into a reality.
In this step-by-step guide, we will delve into the intricacies of securing a home loan in India, helping you navigate the process with confidence.
Assess Your Financial Readiness

Before embarking on the home loan journey, it is crucial to conduct an honest assessment of your financial situation. Calculate your monthly income, expenses, and existing financial commitments. This will help you determine how much you can comfortably allocate to your home loan repayment without compromising your overall financial stability.


Understand Your Loan Eligibility

Home loan eligibility is determined by various factors, including your income, existing obligations, credit score, age, and employment stability. HFCs, Banks, and financial institutions typically offer loans up to a certain percentage of the property's value. Knowing your eligibility will give you a clear idea of the budget within which you can search for your dream home. You can use the online free home loan eligibility calculator to know your eligibility.


Calculate Loan EMI and Down Payment

Use the free home loan EMI calculator online to estimate your monthly installments based on the loan amount, interest rate, and tenure. Additionally, prepare for the down payment, which is typically a percentage of the property's value. Ensuring you have a sufficient down payment can significantly impact the loan amount and interest burden.


Gather the Required Documentation



Home loan applications require a list of documents, including proof of identity, address, income, and property details. Organize these documents meticulously to avoid unnecessary delays during the application process. You must have a detailed understanding of the documents required for a home loan in India.

Property Valuation and Legal Checks

Once you have selected a property, the Bank, HFC, NBFC or other financial institution will conduct a valuation to assess its market worth. Simultaneously, legal checks will be carried out to ensure the property has a clear title and is free from any legal disputes. Make sure everything is correct to save from complexities and get faster approval for your home loan application.


Loan Sanction and Disbursement

Upon successful property valuation and legal clearance, the lender will sanction your loan. The disbursal process involves the signing of the loan agreement and the transfer of funds to the seller.
Conclusion
Securing a home loan in India may seem like a complex endeavor, but armed with the right knowledge and careful planning, it can be a relatively smooth process. Remember to assess your financial readiness, explore loan options, and understand the intricacies of interest rates and repayment terms. Thorough research, meticulous documentation, and a proactive approach will go a long way in turning your homeownership dreams into a tangible reality. By following this comprehensive guide, you'll be well-equipped to confidently navigate the winding path to owning your own piece of India's diverse real estate landscape.
Comments: