Six Reasons for MSME Sector To Feel Happy After Union Budget 2021
29-Jun-2021 | Union Budget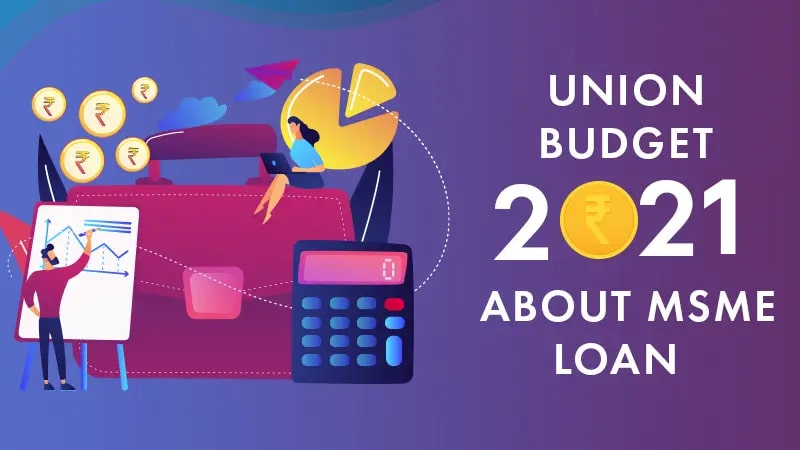 This year's union budget was significant and important in more ways than one. After the pandemic cut a swathe through the economy, there were expectations that the startup and MSME (Micro, Small and Medium Enterprises) would get a shot in the arm, and rightly so.
The finance minister, in her third budget speech, didn't disappoint and announced a slew of measures which are going to help the badly battered MSMEs and startups recover lost ground.
Allocation fund to MSMEs doubled
This year's first digital budget focused on small businesses with respect to ease of doing businesses and the insolvency process. The heartening aspect of this year's budget is that it has relaxed norms around setting up businesses and incentivising funding for startups. The budget has also shown considerable flexibility by doubling the allocation to MSMEs to Rs 15,700 crore for the next financial year. The budgetary allocation for the MSME sector for 2020-21 was Rs 7,572 crore.
Emergency Credit Line Guarantee Scheme a major boost
An interesting aspect of this budget is that the bulk of allocation for 2021-2022 has been earmarked for the Emergency Credit Line Guarantee Scheme (ECLGS). The scheme has turned out to be a real boon for MSMEs, which found itself tussling with numerous challenges like liquidity crisis, shortage of labour and non-payment of dues triggered by the Covid-19 pandemic. So much so that till November 12, 2020, Rs 2.05 lakh crore of loans was sanctioned to 61 lakh borrowers under this scheme. This scheme has helped revive the sagging fortunes of MSMEs in a big way in the last few months.
Encouraging skill development programme
The government wants to make sure that not only MSME business loan is easily available but even entrepreneurship and skill development programmes for the MSMEs get higher allocation so that they can hit the ground running. In a commendable move, the government has proposed to allocate Rs 300 crore towards the establishment of new technology centres for the MSME units. Meanwhile, the Federation of Indian Micro and Small & Medium Enterprises (FISME), feels that the reduction in customs duties on steel and ferrous and non-ferrous scrap will do a world of good to the MSMEs as it will help considerably reduce the raw material prices. In fact, FISME has for quite some time been making a pitch for a reduction in raw material prices.
This year's budget has seen major announcements like strengthening of NCLT (National Company Law Tribunal) framework, implementation of e-courts system, a special framework for MSMEs, besides introduction of alternate methods of debt resolution. These steps would give a substantial boost to MSMEs in the coming days.
Covid-19 related debt excluded from the definition of default
It needs to be mentioned that the strengthening of NCLT framework would definitely bring relief to cash starved firms that bore the brunt of the pandemic. The government has already made it clear that Covid-19-related debt would be excluded from the category of default. In an effort to insulate small businesses from being dragged to the NCLT, the government has decided to raise default threshold for triggering insolvency to Rs 1 crore from just Rs 1 lakh earlier.
Norms for setting up OPCs eased
In order to encourage entrepreneurial spirit and benefit startups in setting up one person companies (OPCs), the finance minister has said that OPCs would grow without any restrictions on paid-up capital and turnover. According to the minister, the OPC can be converted into any other type of company at any time. The reduction in residency limit has also been announced according to which an Indian citizen can set up an OPC within 120 days instead of the initially approved 182 days; besides it will also allow NRIs to incorporate OPCs in India. Please note OPC can already apply for MSME business loan online
Tax holidays for start-ups extended by a year
In a major post-pandemic boost, the 2021 budget has proposed an extension of eligibility for claiming tax holidays for startups along with the capital gains exemption for investment in startups till March 31, 2022, to incentivize funding.
Comments: