Is this the best time to go for a home loan?
29-Jun-2021 | Home Loan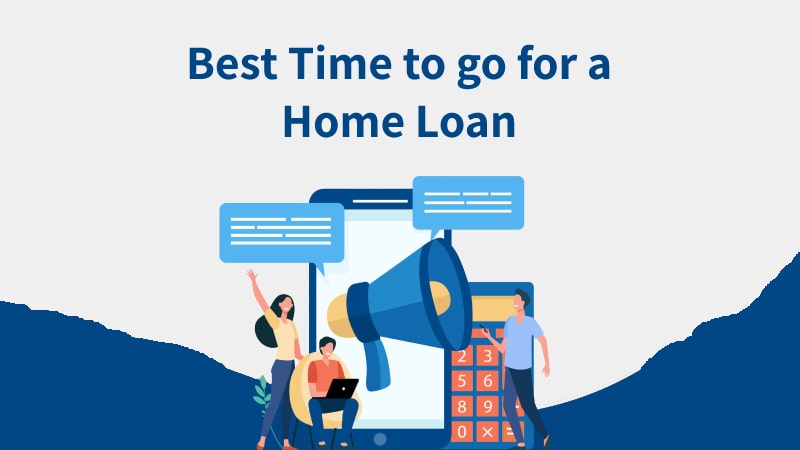 With low-interest loans announced by various leading banks, is this the best time to buy a home? Read on to find out…
The pandemic has created a sense of uncertainty and volatility in the world as never before; even it in the sphere of the economy or job market. No one can say with any degree of certitude what will happen next. In the banking sector, a change is perceptible in the way many banks are currently providing low-interest rates for home loan and construction loan. Obviously, low-interest rates, post-pandemic, are like the manna from heaven for potential homebuyers.
So, for those, who are toying with the idea of buying or constructing a home, this is the best time to apply for loan and having a home of your own which is also a source of emotional solace in these hard times. It has been seen that banks try to outdo each other by winning over borrowers with their own attractive rate of interest. Recently, banks have considerably reduced their rate of interest as the repo rate set by the Reserve Bank of India (RBI) is now at its lowest.
If current trends are to be believed, most of banks are willing to provide home loans with floating interest rates that are acceptable to the borrowers. Prospective homebuyers should always remember that these loans are related to and determined by repo rate which implies that whenever there are adjustments or changes in the key policy rate, it may lead to a relative hike in the corresponding rate of interest.
Homebuyers, on their part, should have satisfactory income flow to pay their entire EMI before or the stipulated deadline. If your creditworthiness or credit ratings are high, you will get the best of interest rates. Those with a low credit score may find the going tough when it comes to getting a pocket-friendly interest rate. So, they better ramp up their credit score.
However if someone is new to credit i.e No credit score and have informal income meaning no IT returns or audited financials can also avail Home loan. There are quite a few housing finance companies available in affordable housing finance space with better reach even at semi-urban and rural areas.
Whenever you go for a home loan or construction loan, touch base with the bank where you are a customer. After all, the bank where you hold an account would offer you a better deal as compared to what other banks are offering you. Once you avail a low rate of interest, you can go for a higher loan and repay the same within the stipulated time period.
Borrowers now have a choice of settling for a fixed rate over a floating one. Since floating interest rates are determined by RBI, it can overturn your applecart in terms of your EMIs. So, just go for fixed rates when availing of home loans as interest rates are quite low. It will also help you manage your monthly finances. On the other hand, floating-rate suits those borrowers who are not sure about the volatility of interest rate movements and would rather be comfortable going with the market rates.
We would advise you to opt for the loan with smooth processing and disbursement periods, ideally online loan and it is applicable for all types of loans like MSME Loan, construction loan, home renovation loan etc. Financial institutions or banks take a minimum period of fourteen working days to approve a home loan application. Then it takes another four to five days for the loan amount to be disbursed. The disbursement period generally varies from lender to lender.
Comments: