Exploring the Various Types of Home Loans in India
10-Jul-2023 | Home Loan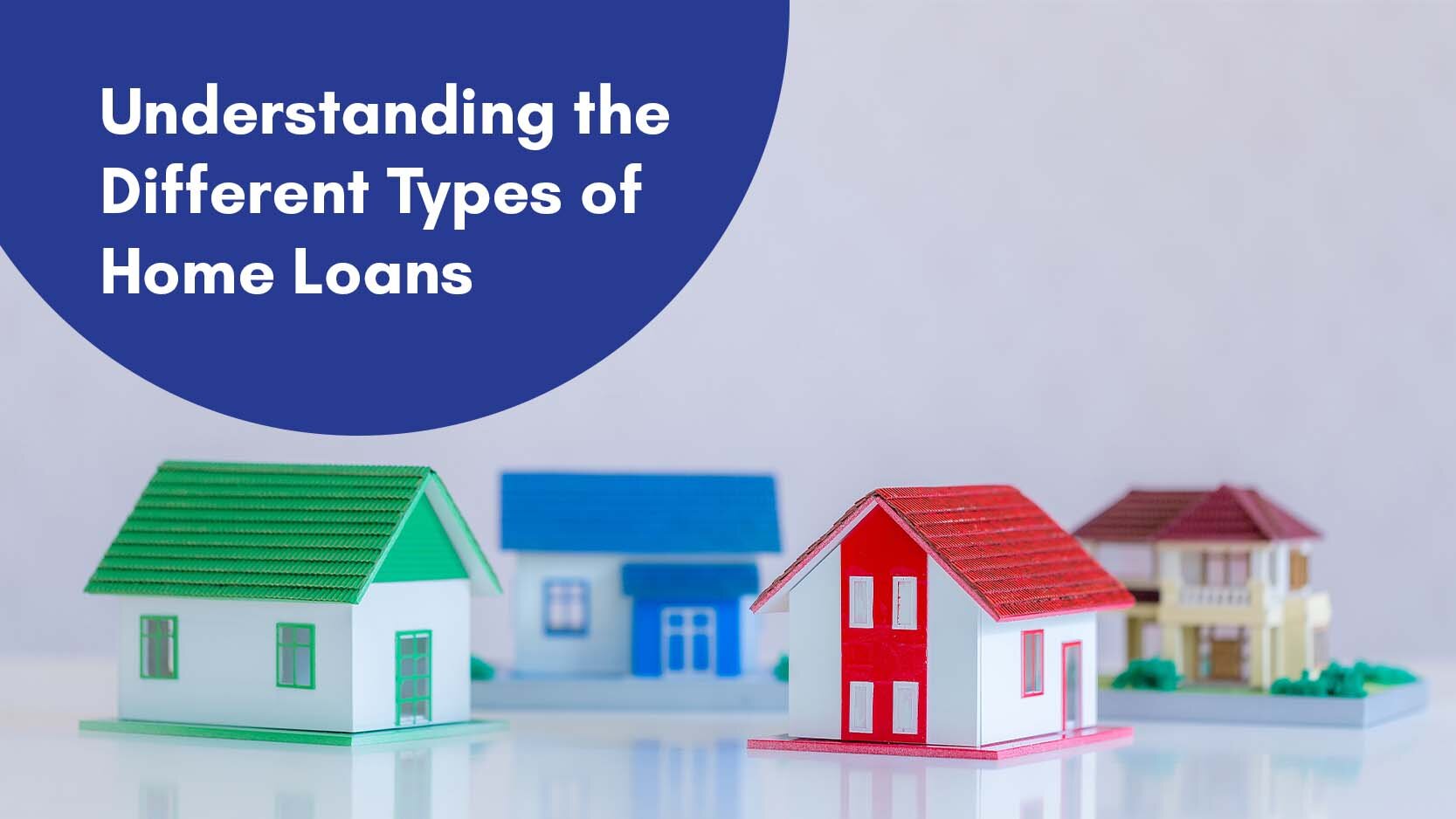 Owning a home is a dream that many individuals cherish. However, the high costs associated with purchasing a house often require financial assistance in the form of a home loan. In India, there are several types of home loans available to cater to the diverse needs of aspiring homeowners.
This blog post will explore the different types of home loans in India, their features, and their benefits.
Home Construction Loan: A home construction loan is the ideal option for individuals looking to construct their own house. This loan is specifically designed to finance the construction of a new property. The loan is disbursed in stages or tranches based on the construction progress, which helps borrowers manage their finances efficiently.


Home Improvement Loan: If you already own a home but wish to renovate or make improvements, a home improvement loan can provide the necessary funds. This loan is designed to cover the costs of repairs, remodeling, or upgrading existing properties. With a home improvement loan, borrowers can enhance the value and look of their homes.


Home Extension Loan: Expanding the existing living space is a common need among homeowners. A home extension loan caters to this requirement by providing funds to extend the structure of an existing house. Whether it's adding an extra room, a floor, or even a balcony, this loan helps homeowners fulfill their aspirations of a larger and more comfortable living space.


Home Loan Balance Transfer: A home loan balance transfer allows borrowers to transfer their existing home loan from one lender to another. This option is beneficial when borrowers find a lender offering lower interest rates, better repayment terms, or improved customer service. By transferring their home loan, borrowers can potentially save on interest costs and enjoy a more favorable loan experience. It is essential to evaluate the terms and conditions of the new loan before initiating a balance transfer to ensure that it aligns with your financial goals.


Small Ticket Size Home Loan: STS Home Loans offer a variety of options to suit your needs, including home construction, home purchase, repair and renovation, home extension, and balance transfer of existing home loans. With a flexible tenure of up to 12 years, it provides a convenient solution for your financing needs.


Home Purchase Loan: A home purchase loan is the most common type of loan taken by individuals to buy residential properties. Whether you are a first-time homebuyer or upgrading to a new house, a home purchase loan provides the necessary funds to fulfill your homeownership dreams. The loan amount, interest rates, and repayment terms are typically determined based on factors such as the property value, borrower's income, and creditworthiness.


Loan Against Property (LAP): A Loan Against Property is a type of secured loan where borrowers pledge their property as collateral to avail funds. The loan amount is determined based on the property's value and the repayment capacity of the borrower. LAP offers flexible repayment terms and competitive interest rates. Borrowers can utilize the funds for various purposes, such as business expansion, education expenses, medical emergencies, or other personal needs. Since the loan is secured against the property, lenders generally provide higher loan amounts and longer repayment tenures.


Cash Salaried Plus Loan: The Cash Salaried Plus Loan is designed for individuals who do not have traditional salary slips or income proof, such as self-employed professionals or individuals engaged in cash-based businesses. Lenders evaluate the borrower's income and repayment capacity based on alternate documents, such as bank statements, income tax returns, or other financial records. This loan option provides financial assistance to those who have a steady cash flow but may not have formal proof of income.
Choosing the right type of home loan is crucial to ensure that your borrowing aligns with your specific requirements. From construction to extension loans, the Indian market offers a variety of options to suit different needs. Whether you need funds against your property's value, require a loan without traditional income proof, or seek financial assistance for improvements and extensions, these loan options provide viable solutions. Whether you are a first-time homebuyer or an existing homeowner seeking financial assistance, it's essential to research and compare the features, interest rates, and repayment terms offered by various lenders to make an informed decision.
By understanding the different types of home loans in India, you can confidently embark on your homeownership journey and turn your dream of owning a home into a reality.
Comments: