Everything You Need To Know About Home Construction Loans
05-Aug-2021 | Home Construction Loan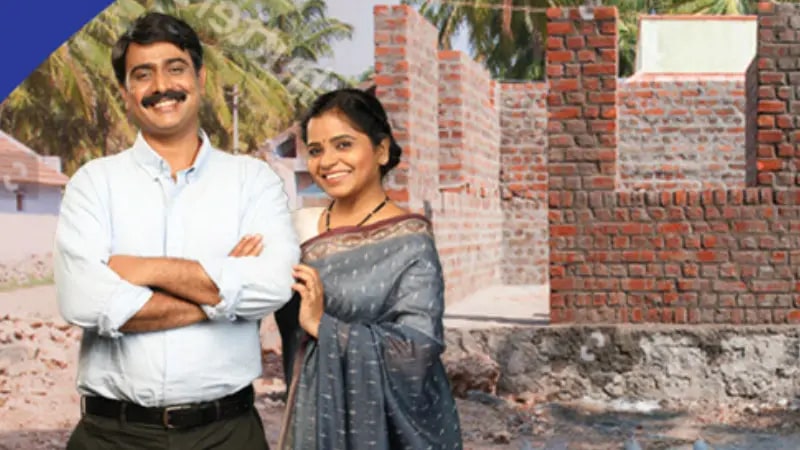 Everyone aspire to live in their own dream house. The experience will surely be more wonderful if one has planned to build their own house instead of buying a ready to move in. To fulfil these dreams and make you live this wonderful feeling, several housing finance companies offer home construction loans.

Here's a detailed guide that explains what a home construction loan is, the types of home construction loans, the process of getting one, and the advantages of taking a home construction loan.

What is a Home Construction Loan?
A Home Construction Loan is a type of Home Loan, which you get for constructing a house of your own instead of purchasing a 'ready to move' residential property. The loan amount would be disbursed in phases as per stage of construction. Further, you need to provide a detailed construction plan, an estimate from the architect, an approved map etc. to apply for a home construction loan.

After the loan gets approved, the site under construction will be inspected by the lender or they may send a third party team of technicians for visiting and examine the same.

What are the types of Home Construction loans?
There are 2 types of Home Construction Loans
1. Self-Construction Loan: You can opt for this loan if you have purchased a land/plot or if you already have a land/plot in your name and you need funds to construct a home.
2. Plot Purchase and House Construction Loan: A borrower can also opt to purchase land and construct a house on the same. However, the borrower has to put in their contribution first.

The borrower must follow the following steps to apply for the home construction loan.
Step 1: The borrower needs to fill the application form first
Step 2: The applicant must submit all the necessary documents like property documents, KYC, income documents, bank statement, Form 16 etc.
Step 3: After successful submission and approval, the loan amount is then disbursed in tranches as per the construction stage to the borrower's bank account.
Good Credit Score: If the applicant's credit score is high, then there are more chances to get the loan approved quickly and easily.
Keep Documents Ready: Applicant needs to arrange and organise all the relevant documents like KYC, income documents, property documents, an estimate from architect, detailed constructions plan, approved map etc. asked by the lender to avail of the hassle-free loan.
Apply for Home Construction Loan after checking the eligibility- The lender will examine the buyer's eligibility based on his income and his repayment capacity. Before applying for a loan it is recommended to calculate your home construction loan eligibility and EMI with an online EMI Calculator first.
Benefits of a Home Construction Loan?
If you believe in Vastu then getting your own house built on Vastu principles of design, layout, space arrangement, and spatial geometry would be a very good option.

You can also check quality factors while building a house by determining the structure design, ensuring safety features, looking for paint, plastering and other material quality etc.

You can build the house as per your budget like initially, you can build a single floor and later you can extend the construction.

You can get your house constructed at the place of your choice, like if you want to build the house near your office or business.
To conclude, if you are looking for constructing a home or buying a plot plus constructing a house as per your requirement "home construction loan" is the loan for you.
Comments: